A number of years ago, an overly cynical Israeli taxi driver shared with me a piece of sage advice that I've since kept in back of my mind.
He said, "Tishma achi, Hakol biznes" – listen brother, everything is business.
In some ways, the world of online tzedakah fundraising has been no exception. This growing industry now boasts expert marketers, pricey web platforms, credit card processors, email list rentals, social media mavens, writers (full disclosure: this sometimes includes yours truly) graphic artists, and more.
But one Israeli man has apparently not met our wise nehag monit. For this Beit Shemesh resident, not everything should be about business. In 2015, software developer Avi Kehat started working on a side project which would provide individuals and organizations with a free platform for online fundraising. He gave it an appropriate name: The Chesed Fund.
5 years and 60 million dollars later, this platform has clearly meant business for thousands of mosdos, organizations, broken families, and Yidden in need. Just last month alone, a total of 8 million dollars was fundraised on TheChesedFund.com, with most of the donations going towards helping families devastated by the coronavirus pandemic.
The Chesed Fund does not take any commissions or charge any fees. Mr. Kehat says that he built the website after seeing how much organizations were losing in fees while competing services. "There is so much pain and suffering in the world, I wanted to create using a way that would help individuals and organizations keep as much as possible of the funds they raised."
To that end, he began dedicating his evenings towards building out the infrastructure for a free online crowdfunding platform. Mr. Kehat, a computer software engineer by day, would work deep into the night to get this venture off the ground. With a goal of eliminating costs, the software had to be simple, efficient and intuitive so that individuals could run campaigns entirely on their own. Assistance is readily available to those who request it, but it isn't required and a campaign can be set up in a matter of minutes. Each campaign can opt in to fill out a verification form, and a designated employee is tasked with contacting references and establishing the campaign's veracity. Donors will then see a verified campaign stamp of approval on the campaign page.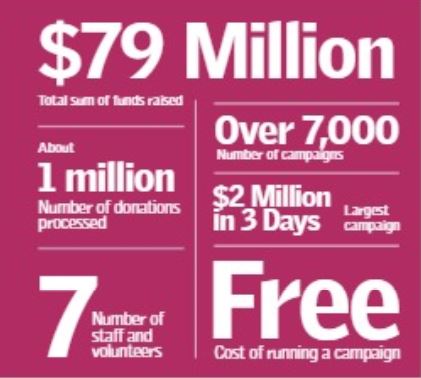 The Chesed Fund covers its overhead costs through the generosity of donors. After each donation, tzedakah givers are asked if they want to tip a few dollars towards the website's operational expenses. The site does offer some premium features for a small fee but those fees merely cover the additional expenses and do not provide much of a profit. Surprisingly – or unsurprisingly after speaking with members of the team – free doesn't mean the experience is inferior. Grueling hours have been put in over the years to build a system that rivals and exceeds anything that's out there on the market.
Being free also doesn't mean being basic. There are many options available to suit the needs of each individual campaign. Campaigns can be run online or over the phone, with options for outsourcing the work to a call center, hiring a team to answer phones, or doing it in-house. Never ones to rest, Avi and his team are in the process of developing an automated phone system to process payments.
What makes leadership proud is how simple and easy it is to use their proprietary software. To illustrate The Chesed Fund at its finest, Avi shares the story of a frantic call that they've recently received. A yungerman called in that he was sitting at shalosh seudos with a couple of friends and after hearing of an acquaintance who was struggling financially, they decided to create a small fundraising page so that they can all share donations.
It is a testament to the supremacy of this platform that organizations with their own in-house fundraising software, rely on an outsider to handle the heavy volume during their most crucial hours.
The campaign was set up Motzei Shabbos but it went unexpectedly viral, and after a few hours had already reached $50,000. Having counted on raising $2,000-$3,000 the caller was in no way prepared to receive such a large sum into his bank account and deal with the legal logistics of such a transaction. Of course, The Chesed Fund was able to arrange for a non-profit organization to receive the funding and process it correctly.
Most campaigns on the website are of a serious nature. Orphaned families, tzedakah organizations, cost of burials etc, but Avi and his team are more than okay with users putting the fun in Chesed Fund. One group of friends created a page to raise money for a chosson and kallah to enjoy a limousine and bottle of Glenfiddich on the way from their wedding. There was a young girl who launched a campaign to send her special needs brother to camp so that she can have some quality time with her parents at home. When Avi hears of these campaigns, he smiles. "Chesed is chesed, and spreading smiles certainly qualifies!"
Over the years, the website has hosted major campaigns by prominent organizations including Hatzalah, Aish.com, Kupat Ha'ir and Va'ad Harabbanim. One of the Aish campaigns was especially notable as it had actually begun on a different platform but when those servers crashed, it was moved to The Chesed Fund and raised nearly $1,000,000 in a matter of hours. It is a testament to the supremacy of this platform that organizations with their own in-house fundraising software, rely on an outsider to handle the heavy volume during their most crucial hours.
Mr. Kehat and a group of partners operate and manage the website as volunteers who don't collect any compensation. The Chesed Fund does boast a paid support staff to handle "customer" needs and provide necessary support. The staff works remotely in Baltimore, Shilo, Israel and the entire operation maintains a non-corporate feel with each member playing a role in making this massive chesed operation possible.
When Avi hears of these campaigns, he smiles. "Chesed is chesed, and spreading smiles certainly qualifies!"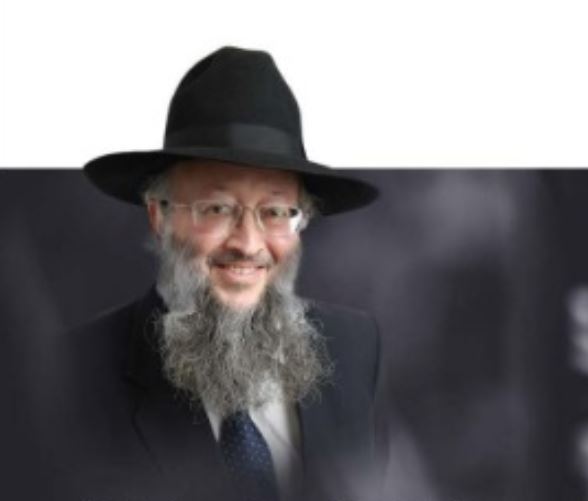 The current epidemic has cemented The Chesed Fund's reputation as a leader in this field. With so many tragedies occurring in a short timeframe r"l, campaigns were being set up in haste before the next victim overtook the headlines. A quick visit to the website while this article is being written shows over 30 corona-related campaigns being run simultaneously with a banner on the website announcing that over $8,000,000 has already been raised through the generosity of nearly 100,000 donors. Not surprisingly, this has been the biggest fundraising month since its inception.
Mr. Kehat makes sure to note that The Chesed Fund's success is truly a testament to Klal Yisroel's generosity. The best designed systems are meaningless without a nation of ba'alei chesed who are always there for one another in a time of need.
Mi K'amcha Yisroel