Fundraising is a crucial activity for any nonprofit organization or community project, but it can also be challenging and time-consuming. One of the biggest challenges is how to accept donations from supporters in person, especially when they are not on a digital device, such as at shul or at events.
That's where The Chesed Fund's credit card processing terminal and kiosks comes in. These solutions that enable you to collect in-person donations and accept payments in the physical world.
With The Chesed Fund's credit card processing terminal and kiosks,  you can:
Unify your online and offline payments. You can manage all your donations in one place with a single Chesed Fund Dashboard , simplifying reporting and reconciliation, and providing a unified donor view. Terminal works seamlessly with your existing Chesed Fund account.
Own your in-person donation experience. You can provide a seamless donor experience across channels, such as collecting donations in person and tracking your fundraising progress online. You can also customize the in-person checkout to reflect your organization's brand.
Scale with ease. Reach more people and harness the power of volunteers by decentralizing your fundraising efforts and bringing your card processing options to your donors wherever it's most convenient for them.
The Right Option for the Right Need
The Chesed Fund offers two different options for in-person donations to address a variety of needs.
The Chesed Fund Kiosk
The Chesed Fund Kiosk is a fixed device that you add to any public location to quickly collect donations from people automatically, with no human present.
Individuals can simply select the amount they want to donate, including choosing from preset donation amounts that you can define from the Chesed Fund dashboard. They then insert their credit card and complete the donation automatically. They can even add their email to receive a receipt.
This device is perfect for shul lobbies or your organization's waiting room, allowing people to show support and gratitude independently. The Chesed Fund kiosk ships with a tablet, card reader, and fixtures to allow you to affix both to a wall.
The Chesed Fund Terminal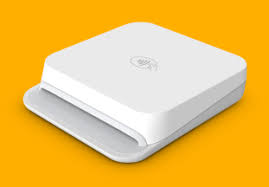 The Chesed Fund's Terminal is a small, portable card reader that you can take with you on the go. Simply download The Chesed Fund's dedicated app, pair it to your Chesed Fund account and select the campaign you are fundraising for. You can now process physical credit cards and have donations flow right to your campaign.
This device is perfect for traveling meshulachim, fundraising on the go, or distributing amongst a team of fundraisers at events or community initiatives to create a decentralized effort that quickly and effortlessly processes donors credit cards in seconds.
Coming Soon: The Chesed Fund will soon be transitioning to portable all-in-one devices that don't even require separate phones and card readers. This single device includes a dedicated screen and card reader built in to one, for maximum easy and flexibility. Stay tuned this summer as we roll this feature out.
If you are looking for a way to boost your fundraising efforts on the go, The Chesed Fund's credit card processing terminal and kiosks are a great option to consider. It can help you accept donations from your supporters anytime, anywhere, and provide them with a smooth and secure payment experience.
To learn more about The Chesed Fund's credit card processing terminal and kiosks and how to get started, contact support@thechesedfund.com today.